About Us:

News & Media Events:

Related:

Resources: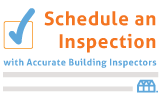 Grantley N. Thornhill

Curriculum Vitae

Grantley N. Thornhill
Inspector
Accurate Building Inspectors® (Joined 1998)
Associate Engineering Technician, Technology Officer
Download CV: Grantley N. Thornhill (PDF 13KB)
E-mail: grantley@accuratebuilding.nyc
Associate Engineering Technician, Inspector
Producing CAD drawings, orthographic projection construction drawings, of accident locations for attorneys, contractors, insurance adjusters and architects. Under the instruction of chief inspector Alvin Ubell, co-founder of Accurate Building Inspectors (ABI), worked on over 1,800 investigations involving stairs, ramps, sidewalks, retaining walls, boiler rooms, pumping stations, sewage and drainage systems and various structures. Research expertise in local, state and international building codes and standards for investigation and legal interpretation.
Positions

Associate Engineering technician/Inspector (ABI),
1998-Present
Chief Technology Officer, Board Trustee, Para-Church,
2005 – Present
Chief Petty Officer, US Naval Reserve (Mechanical Engineering Technician),
1992 – Present

Education

1992-Present — US Naval Reserve; Mechanical Engineering Technology.
1995 — College of Staten Island; A.A.S. Mechanical Engineering Technology.
1999-2004 — US Merchant Marine Academy; Welding, Pumps, & Air Conditioning & Refrigeration.
2003 — City College of New York; Mechanical Engineering.

Employment Affiliations

United States Naval Reserve, 1992-Present
Jewelry Laser Engraving Company, 1996-1997
Accurate Building Inspectors (ABI), 1998-Present

Investigations

Trip & fall stair, ramp, sidewalk injuries.
Slip & fall wet slippery surfaces.
ADA noncompliant accidents.
Defective window, door, obstacles traversing line of travel.
Visual confusion injuries.
Hot water technology, scalding injuries.

Technologist

Stairs & Ramps Designer & Investigator (ABI).
Hot Water System Designer (ABI).
Temperature Monitoring, Safety (USN).
Welding & Braising (USN).
Field & Condition Measurements (ABI).

Skills

Proficient in Design CAD & Auto CAD.
Knowledgeable in Building Codes of New York City & State and Industry Standards.

Seminars

New York City Model Code Program, 2004
Symposium on Egress Stairs in High-Rise Buildings, 2007
Microsoft Excel Seminar – Basics & Advanced, 2007
New NYC Construction Codes Training Seminar, 2008
Kosciuszko Bridge Project Open House – DOT, 2010

Extracurricular Activities

Board Trustee, Chief Technology Officer of Para-Church Organization. Oversees the physical and mechanical maintenance of 16,000-sq. ft. building. Webmaster/IT administrator; routers, switches, access points/range extenders, network printers, security cameras, desktop, laptop and workstation server maintenance. Maintains bank accounts/funds via Church Pro accounting software (Paradox base).

"Dedicated to Quality & Safety in Housing & Construction"© Since 1961